Kids Emotions Rewritable Flashcards + Drawstring Pouch
Description
Flashcards
Non-permanent markers can be used to write on cards and be erased
Measurements: 5 x 4 inches
Number of double-sided print flashcards: 17
15 different emotions cards such as happy, calm, angry, surprised, disgusted; comes with English and Chinese words for the emotion for child to trace and write + sentence with scenario for feeling that emotion + physical responses when feeling that emotion + conversation starter questions 
1 card to help deal with emotions
1 card with activities
Drawstring pouch (to store flashcards)

Select a design in the dropdown at the top of page; scroll down to view designs selections

Measurements: 6 x 8 inches
Material: canvas fabric with vegan leather puller tab
Comes with "above, all love" stamping
**Set comes in Mori's kraft box packaging - great as gift!
Delivery, Returns & Refunds

When can I receive my order after placing the order?

Orders will be dispatched within 1-2 working days.
For orders with name personalisation, we require additional 5 working days.
Local Singapore delivery:
Local courier delivery in Singapore takes 1-3 working days. 
International estimated shipping delivery time:

Malaysia: Takes about 5-9 working days. Please note that you will be charged import tax when your total value of items exceed MYR500.

Australia, Hong Kong, South Korea, China, Taiwan, Indonesia, Thailand, Japan, United Kingdom: takes 6-8 working days

USA, Netherlands, France, Germany, Canada, UAE: takes 7-15 working days

During sale and festive seasons, do take note that there may be a delay in deliveries.

*Kindly note that courier driver attempts 3 times delivery in total. Thereafter, it will be returned back to us. Once it is returned to us, you will need to pay for additional processing and courier fee (total of S$7) to redeliver. Alternatively, you may opt to self collect or pickup at our warehouse office.

How do I track my delivery?

We send email notification to you upon dispatch of your order parcel with your tracking number and tracking URL which allows you to track your parcel status. Please kindly check your spam mail box if you have not received your shipping tracking email, as sometimes our mail gets in there! Kindly mark us as "Not Spam" so you may receive timely updates from us. If you still do not find it, let us know and we will resend. 

What if I need my parcel urgently?

You may opt for self collection (see above) or arrange for Grab Express for pickup at our warehouse office instead of self collecting yourself. Contact us at hello@moriofficial.com to arrange!
RETURNS & EXCHANGES
I have a change in mind, can I return or exchange?
We understand sometimes you may have a change in mind and while we do not accept returns, we accept exchanges (top-up required for exchange items that are more expensive) within 3 days of receipt of items! ☺

To make an exchange, reach out to us  with your Order Number, Item(s) that you wish to exchange. All returned items should be sent in their original condition and packaging and you will have to arrange for delivery of return of items back to us at your own cost (with tracking). There is a flat shipping fee of SGD7 for exchanges in Singapore, and ~USD15 for other international markets. Upon receiving of your items, we will take 2 working days to process delivery of new items and courier delivery time depends on your country destination (check order delivery sections for time needed above).

There's something wrong with the product I received!

We provide continual training with our Mori moms for sewing skills and quality checks to ensure quality for our creations.However, if you find any defects in product, please take a photo and send to us to our email at hello@moriofficial within 2 working days upon receiving products, and we will work with you from there.While being a social enterprise, we take feedback seriously as part of the improvement process to ensure quality work by Mori moms. Kindly note that our products are handmade.
join us in bettering the world
Every purchase supports livelihoods of Mori mothers.
Mori's Emotions Flashcards help you start your kids on learning and exploring the various feelings they feel. Your little one can also learn to write, and conversation starter questions and activities are provided to give you more fun ways to engage with your kid on emotions. It's never too early to start helping your kids identify and learn to cope with their emotions in a healthy manner!

Flashcards are used by parents to introduce words and concepts in a memorable and interesting way! Studies have shown that flashcard allows for confidence-based repetition strengthening their memorisation, enhances visual memory, and stimulates thinking!

"I use flashcards not only to introduce words but also to start conversations and further learning with my kids on topics such as their feelings, or lifecycles of insects we observe when we are out!" - Mummy Clara K.
Our very own creation
to help you teach and engage with your little ones in a meaningful and fun manner

Comes in box packaging with drawstring pouch of choice

Eye-catching images, tracing words, activities, conversation starters

Writeable with non-permanent marker and erasable

choose 1 drawstring pouch included for storing flashcards
*select under dropdown box at top of page*
What Other Customers Are Saying 👇
Customer Reviews
02/13/2022
I recommend this product
Purchase of Mori kids flashcards
Excellent quality materials for engaging my kid. Definitely keepers, this one :)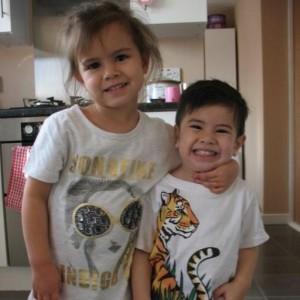 SM
Shang M.

Singapore
12/17/2021
I recommend this product
Lovely Cards and pouch!
These cards are lovely addition to our calming basket (where my children to go to get tools to help regulate their emotions). My younger girl used the cards to communicate to me how she is feeling when she is too overwhelmed by her emotions. I love the illustration, and that the set is bilingual. I probably can go on about how cute the little pouch that comes with it is. But I'm guessing if you manage to read till here you know how much I love it ♥️.
Yvette K.

Singapore
10/27/2021
I recommend this product
Daughter loves it!
My daughter loves it and we have been using it to show her various facial expressions for different emotions. Illustrations are real and cute! Quality is good and love it that there are Chinese words behind to practise writing. Thanks Mori for making this product!
Kimberly H.

Singapore
07/14/2021
I recommend this product
Bilingual Flashcards
Hello, I am a pre-school teacher and I bought this to teach the kids at school. I am impressed with the quality of these flashcards. Highly recommended.
Amanda

Singapore
07/06/2021
I recommend this product
In The Garden Flashcards
Love the lifecycle diagrams. Very useful for the kiddos
Amanda C.

Singapore