Kids Rewritable Under The Sea Flashcards + Drawstring Pouch
Flashcards
Non-permanent markers can be used to write on cards and be erased
Measurements: 5 x 4 inches
Number of double-sided print flashcards: 17
16 different cards on what you can find under the sea such as hammershark, walrus, squid, whale; comes with English and Chinese words for child to trace and write + fun facts
1 card with activities
Drawstring pouch (to store flashcards)

Select a design in the dropdown at the top of page; scroll down to view designs selections

Measurements: 6 x 8 inches
Material: canvas fabric with vegan leather puller tab
Comes with "above, all love" stamping
**Set comes in Mori's kraft box packaging - great as gift!
Delivery Rates
Shipping Rates Estimation
Singapore: SGD3.5 flat rate, takes 2-3 days
Malaysia: USD4 for 1 organiser/planner, USD4 for 1 pursebook, takes 6-8 days
Hong Kong, South Korea, China, Taiwan, Indonesia, Thailand, Japan: USD6 for 1 organiser/planner, USD8 for 1 pursebook, takes 6-8 days
Netherlands, France, Germany, Canada, UAE: USD8 for 1 organiser/planner, USD11 for 1 pursebook, takes 7-15 days
*Actual rates calculated at checkout
Other Delivery Information
We send email notification to you upon dispatch with your tracking number and tracking URL which allows you to track your parcel status. We dispatch within 1-2 working days from order.
We dispatch from Singapore- please do take note of any import customs duties, foreign taxes or other fees that may be imposed, which you will have to pay.
Refunds
Products are non-refundable. We check in detail before shipping out to ensure the product is in good condition. However, if you find any defects in product, please take a photo and send to us within 2 days upon receiving products, and we will work with you from there. While being a social enterprise, we take feedback seriously as part of improvement process to ensure quality work by Mori moms.
join us in bettering the world
Every purchase supports livelihoods of Mori mothers.
Mori's Under the Sea Flashcards help you start your kids on learning and exploring the creatures under the sea. Your little one can also learn to write. Activities and fun facts are provided to allow you to explore further with them! Go on, engage them with the cards even while out in sea aquarium seeing and talking about what they find on the flashcards!

Flashcards are used by parents to introduce words and concepts in a memorable and interesting way! Studies have shown that flashcard allows for confidence-based repetition strengthening their memorisation, enhances visual memory, and stimulates thinking!

"I use flashcards not only to introduce words but also to start conversations and further learning with my kids on topics such as their feelings, or lifecycles of insects we observe when we are out!" - Mummy Clara K.
Our very own creation
to help you teach and engage with your little ones in a meaningful and fun manner

Comes in box packaging with drawstring pouch of choice

Eye-catching images, tracing words, activities, fun facts

Writeable with non-permanent marker and erasable

choose 1 drawstring pouch included for storing flashcards
*select under dropdown box at top of page*
What Other Customers Are Saying 👇
Customer Reviews
10/27/2021
I recommend this product
Daughter loves it!
My daughter loves it and we have been using it to show her various facial expressions for different emotions. Illustrations are real and cute! Quality is good and love it that there are Chinese words behind to practise writing. Thanks Mori for making this product!
Kimberly H.

Singapore
07/14/2021
I recommend this product
Bilingual Flashcards
Hello, I am a pre-school teacher and I bought this to teach the kids at school. I am impressed with the quality of these flashcards. Highly recommended.
Amanda

Singapore
07/06/2021
I recommend this product
In The Garden Flashcards
Love the lifecycle diagrams. Very useful for the kiddos
Amanda C.

Singapore
06/14/2021
I recommend this product
Quality Flashcards for Kids
Fun and good quality for kids. Highly recommended!
Fabian K.

Singapore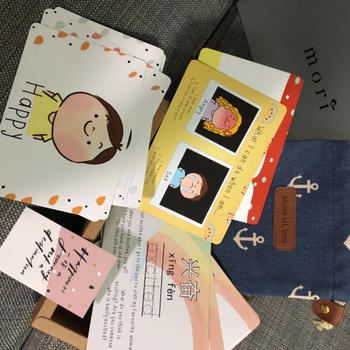 06/12/2021
I recommend this product
Just what I need
Love the item! It's just want I was looking for to help my children learn emotion words. A bonus that it has chinese characters and also even more perfect to have hanyu pinyin!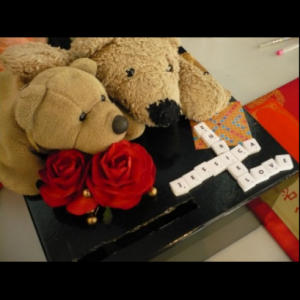 JT
Jessica T.

Singapore